Alumni's Entrepreneurial Ambition Will Connect the World in More Ways Than One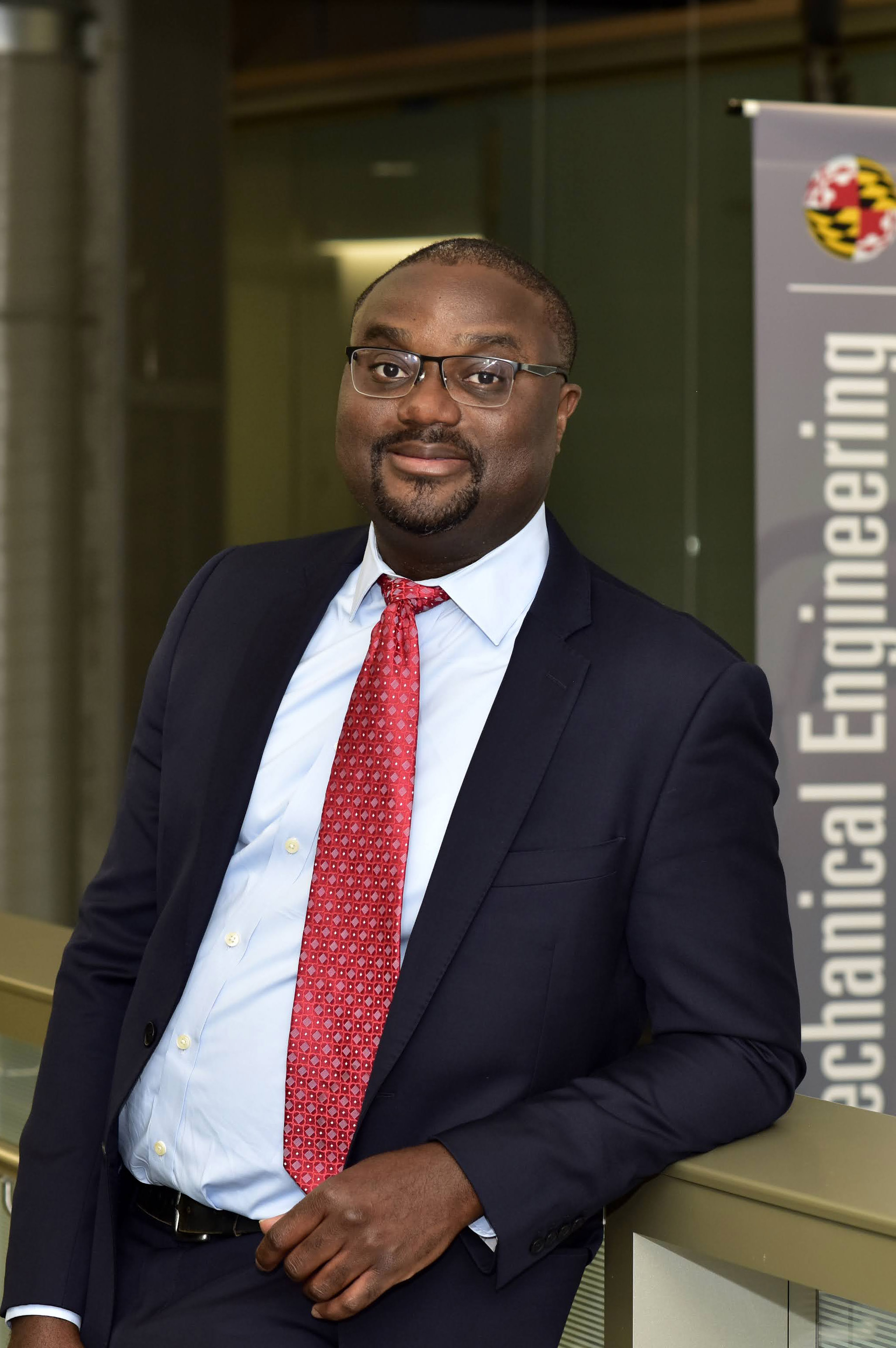 A devastating weather event– a tornado, a hurricane, a flood– happens 2,000 miles away. At first, you might ignore the headline. After all, you are far enough away that you are safe. But, what if you had a family member who lived in a city near the disaster area? Or a friend? What if your growing business had just purchased a new property there and suddenly your coworkers were impacted?
And what if a piece of software could elevate the headline for you, cutting through all the other stories queued up in your various social media channels, while also giving you a metric to help you determine the accuracy of the information presented?
That is Kwabena Okrah's vision for his start up, Alirtify. A graduate of A. James Clark School of Engineering and Maryland Applied Graduate Engineering's Professional Master of Engineering program, Okrah started conceptualizing the platform in 2016. Headquartered in Frederick, MD, Alirtify is a news aggregator that shows the user news stories that are geographically relevant to them as well as other users– friends, family, or business associates– that they choose to follow. Alirtify will also help users determine what is "fake news" and what is the most accurate news.
Okrah grew up in Ghana in West Africa. Believing that an education in the U.S. would open more doors for him, he enrolled and completed his bachelor of science in electrical and computer engineering at Morgan State University in Baltimore, MD.
At Morgan State, Okrah's senior project envisioned a way to bring internet access to rural areas by utilizing existing power lines. Comparing his project to his student peers' projects, which were more theoretical projects on topics such as semiconductors, electromagnets, and quantum computing, Okrah realized that his project was more pragmatic, business-focused, and socially impactful. He chose to embrace building a business of his own as his professional goal.
"The idea is to do a market study to identify an opportunity, spend time with potential users to understand their problems, and propose a solution. That if there's a need for that solution, then it's worth building."
Knowing that his future business would see him managing complex systems and teams of engineers, Okrah sought out a graduate engineering program that he could complete while interning at Constellation Energy. He followed the recommendation of a colleague and researched MAGE, Maryland Engineering's professional masters program specifically designed for working engineers.
After graduating from Morgan State University and while working at Allegheny Power (now FirstEnergy) during the day, Okrah studied systems engineering and project management at MAGE in the evenings. "I thought that the program would be a nice way to pick up management skills that were engineering related," he says of his coursework.
Despite a growing interest in energy efficiency, Okrah endeavored to "become an engineer that solves broader societal problems that goes beyond energy," he says. After earning his Master of Engineering degree, he then earned a graduate certificate in leadership development for managers at the Johns Hopkins Carey Business School and eventually an MBA at the Columbia Business School.
"The idea is to do a market study to identify an opportunity, spend time with potential users to understand their problems, and propose a solution. That if there's a need for that solution, then it's worth building," Okrah says of his trailblazing approach marrying engineering and business.
Alirtify had started as a side project, but Okrah pivoted to pursue the idea full-time during the COVID-19 pandemic, seeing an even greater need for the product during the health crisis. Some of the big hurdles with bringing the product to market have been collating data from varying sources into one uniform output, developing an algorithm to determine the validity of the news story, and protecting the security of the users of the platform. As Alirtify continued to grow, Okrah turned back to MAGE to find an intern to help with product development.
While Okrah is passionate about Alirtify and how it can help people all over the world, he also sees it as a stepping stone to even more impactful projects. Ultimately, Okrah hopes to leverage the success of Alirtify to build energy-efficient power plants across his native Ghana and other parts of Sub-Saharan Africa without reliable access to energy and the internet.
Published February 1, 2022