Outstanding Teaching Award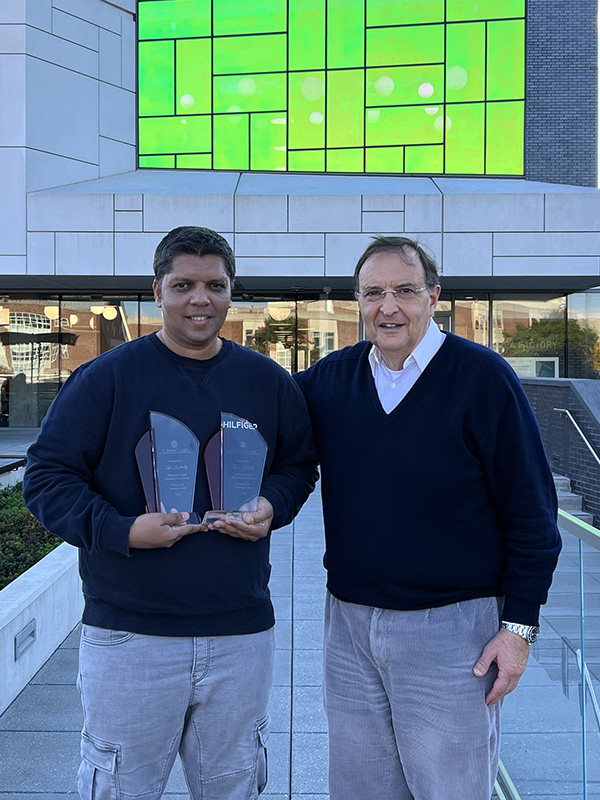 The Outstanding Teaching Award (OTA) recognizes excellence in teaching to individual faculty members in the Professional Master of Engineering and Graduate Certificate in Engineering programs. Each academic year, Maryland Applied Graduate Engineering recognizes one instructor with our Outstanding Teacher Award. This award is based on course evaluations submitted by our students.
This year's OTA recipient is once again Robotics lecturer Zeid Kootbally. Dr. Kootbally received a plaque from Dr. George Syrmos and a monetary gift as a token of MAGE's appreciation. He previously won the award in 2022. 
Previous Awardees
Guanming Zhang
2006
Yen-Der Cheng
2007
Eugene Keating
2008
Michael White
2009
Kamran Sayrafian
2010
J. Michael Etheridge
2012
Pedram Fard
2013
Leonard Hamilton
2014
Krishnanand Kaipa Narasimha
2016
Waseem Malik
2017
Kevin Shivers
2018
Kevin Shivers
2019
Dharmalingam Ganesan
2021
Zeid Kootbally
2022
Zeid Kootbally
2023
Top