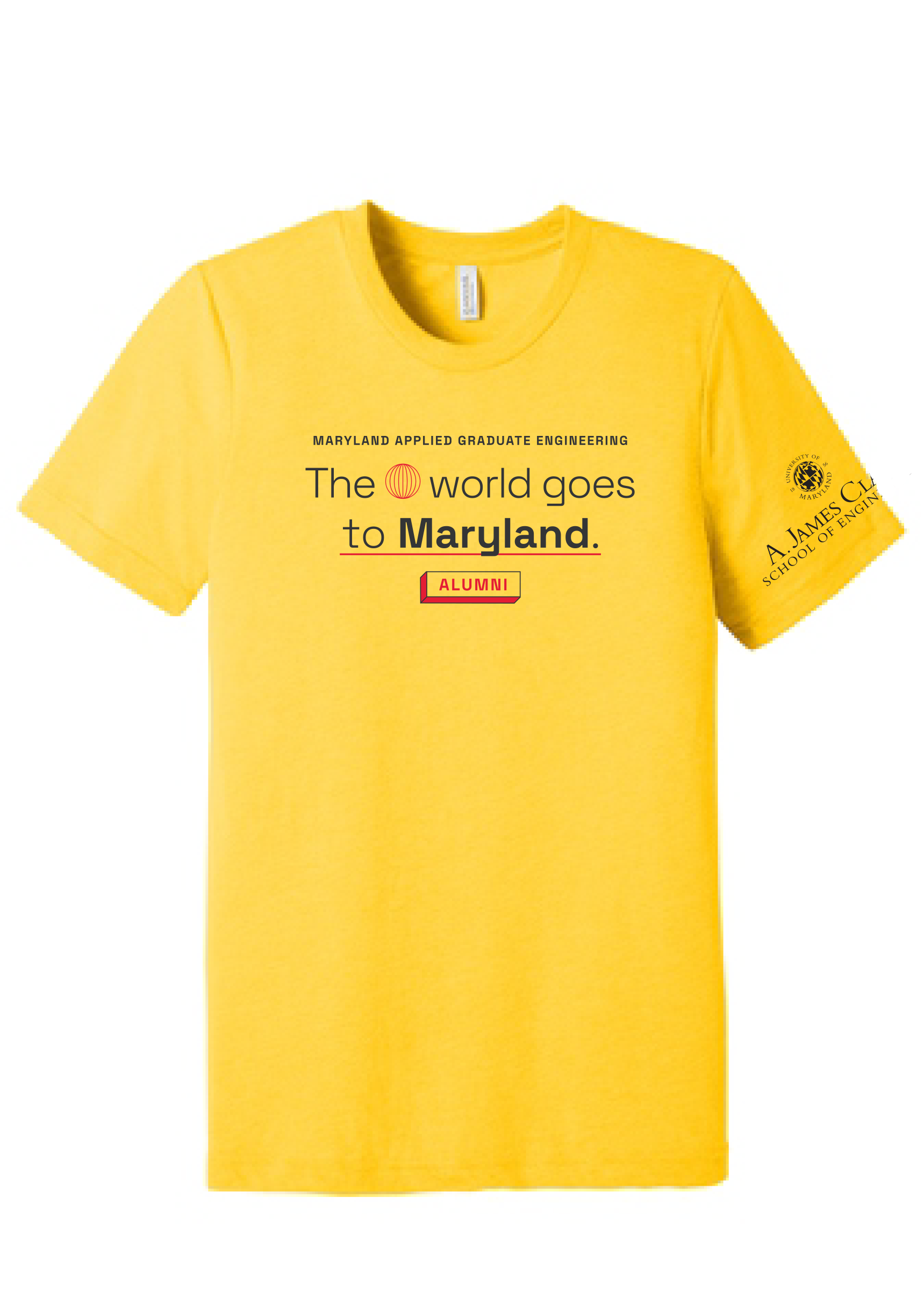 You've seen firsthand how a graduate degree can build your skillset and advance your career. Do you know anyone looking to take their education to the next level?
Our Alumni Referral Program enables Master of Engineering alumni to connect their friends or colleagues directly to our Admissions Team. 
The candidate you refer will receive a waived application fee, and as a token of appreciation, we will send you a free Maryland Applied Graduate Engineering Alumni Tee!
Please note that we are only able to ship tee shirts to domestic addresses within the US. 
---
Top