MAGE Professor Tackles Challenges with Creative Coursework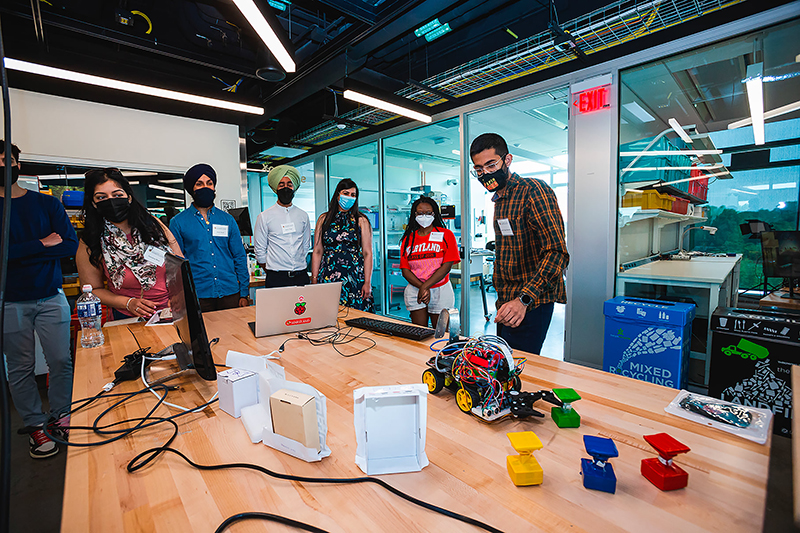 When the University of Maryland moved to online, distanced learning to protect its students and the community from the spread of COVID-19, many faculty and students struggled to adjust. One faculty member who successfully rose to the challenge is Professor Steven Mitchell.
Mitchell teaches ENPM 809T: Special Topics in Engineering; Autonomous Robotics for Maryland Applied Graduate Engineering. A relatively new class, ENPM 809T was created and first taught by Mitchell in summer 2019.
"One of my main interests is autonomous vehicles," says Mitchell. When it came to designing the format of ENPM 809T, Mitchell sought to teach hardware and software for basic robotics simultaneously. Students first review the theory of robotics and then move right into building their own robots using a Raspberry Pi. Learning modules for the course include perception and localization.
When it came to bringing this unique, hands-on learning experience to life, Mitchell says that MAGE was "incredibly supportive of my vision." And that support continued as the university moved all classes online and Mitchell optimized the class for distance learning.
First, MAGE sent each ENPM 809T student a kit with all the parts they would need to build their robot at home. Then, Mitchell integrated a real-world scenario into the course curriculum: students were tasked with building robots that would simulate transporting vials of the COVID-19 vaccine from cold storage to waiting healthcare workers, minimizing human contact with the vaccine.
Finally, students documented their progress throughout the class with self-produced videos. "To see the students driving that is really fantastic," Mitchell says of the students building and improving their robots week after week.
Published August 24, 2021