Fire Protection Engineering Academic Award Celebration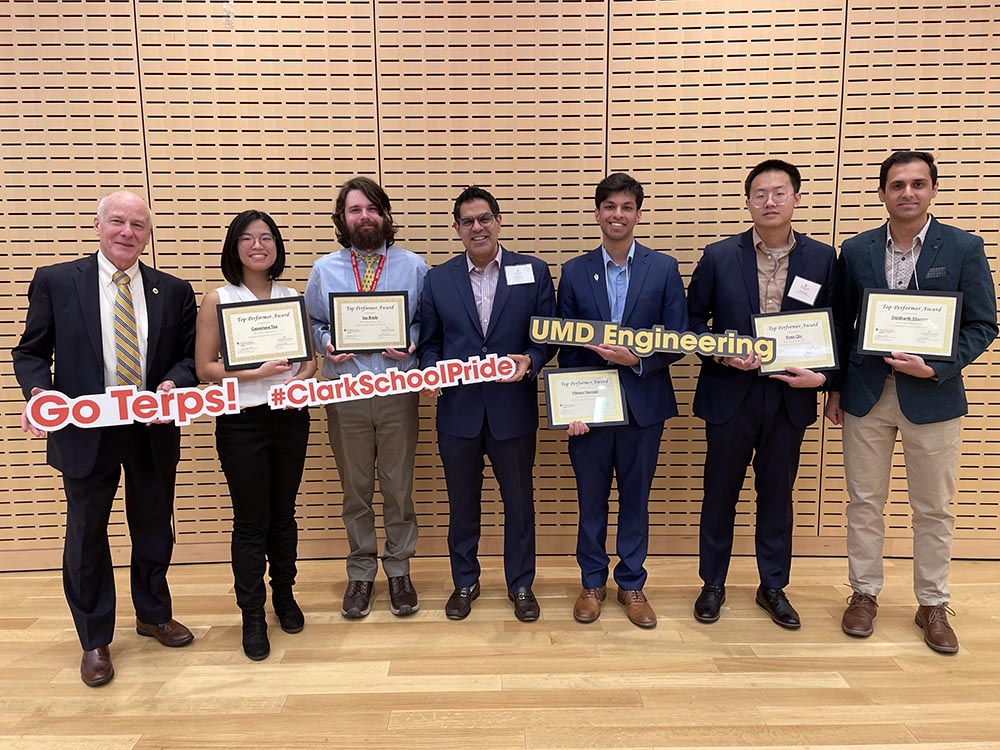 The Fire Protection Engineering Department at the A. James Clark School of Engineering of the University of Maryland has honored its outstanding students for their academic excellence during an academic recognition event on February 6, 2023. The Fire Protection Engineering (FPE) event is an annual academic awards celebration that recognizes students' academic achievements from the previous fall term. This year, the department honored seven outstanding students for their academic distinctions in topping their various cohorts. The department's chair, James Milke, praised the significance of the academic award event.
"This event is an annual highlight, being able to recognize the outstanding achievements of our students', said Professor James Milke, Chair of the Fire Protection Engineering Department.
The Department is dedicated to honoring top-performing students as a way of recognizing excellence in what they do. The top performer awards were provided to undergraduate students who achieved the Dean's list. For graduate students, the Master of Science and Master of Engineering, as well as PhD students who earned a 3.9 or higher GPA, were acknowledged.
The event, which Jensen Hughes sponsors is intimate, and provides lunch along with Networking Dessert where faculty, staff, students and Jensen Hughes representatives meet the top students in the Fire Engineering Department. As the main sponsor, Jensen Hughes offers gifts to all honorees and monetary awards to the top performers. This year's, winners are:
1. First year cohort- (not present on Monday), Pacawat Luu
2. Sophomore cohort- (not present on Monday), Nicholas Mertz
3. Junior cohort- Vikram Hanspal
4. Senior cohort- Ian Brady
5. From the M.Eng program- Siddarth Sharma
6. From the M.S. program- Genevieve Tan
7. From the PhD program- Yiren Qin
Published February 15, 2023