Dean Pines Named University of Maryland's 34th President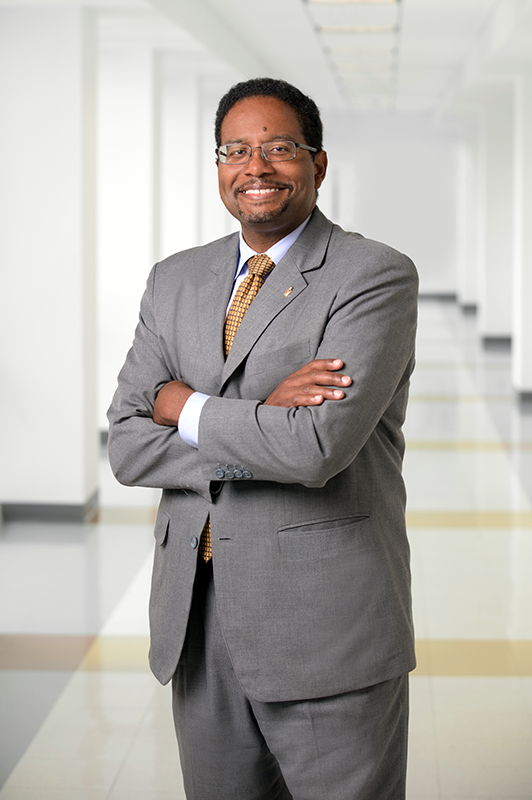 The University System of Maryland (USM) Board of Regents has appointed Darryll J. Pines, Ph.D., as the 34th president of the University of Maryland, College Park (UMD).
Pines has spent 25 years on the College Park campus and is dean of the university's A. James Clark School of Engineering. His appointment is effective July 1, 2020.
Pines has served as dean and Nariman Farvardin Professor of Aerospace Engineering at the Clark School since January 2009. He first arrived at the Clark School in 1995 as an assistant professor and then served as chair of the Department of Aerospace Engineering from 2006 to 2009.
As dean of the engineering school with over 6,000 students, Pines has led the development and implementation of a strategy to improve teaching in fundamental undergraduate courses and raise student retention, achieve success in national and international student competitions, place new emphasis on service learning and grand societal challenges, promote STEM education among high school students, increase the impact of research programs, and expand philanthropic contributions to the school.
Thanks in part to these efforts, the Clark School's one-year undergraduate retention rate and five-year graduation rate are 91 percent and 75 percent, respectively—which rank among the top at public flagship universities in the United States. In addition, Pines is currently leading an initiative to pilot a first-of-its kind, nationwide, pre-college course on engineering principles and design. The pilot program, Engineering For US All (E4USA), will test the effectiveness of a standardized educational curriculum across multiple states. The course, made possible through a $4 million National Science Foundation grant, is intended to eventually provide the equivalent of placement credit for an introductory college course.
"The Board is delighted to welcome as president of our flagship institution a leader of the caliber of Dr. Pines," Board of Regents Chair Linda Gooden said. "The University of Maryland, College Park is a world-class institution, and Dr. Pines brings to the position a wealth of experience. He knows intimately the strengths of the faculty, the energy of the students, and the circle of legislative and philanthropic support both in the State of Maryland and beyond. I can't think of a better person to build on the excellence at the university and take it to even higher levels. I know I speak for the entire board when I say we've found precisely the right person for this important job—College Park will indeed be in good hands."
Pines will succeed President Wallace Loh, Ph.D., J.D., who has led UMD since 2010.
Continue reading at umd.edu/presidential-search.
More stories from Maryland Today:
Selections from media coverage:
Published February 13, 2020