Two Maryland Energy Innovation Institute Start-Ups Named to Governor's Future 20 List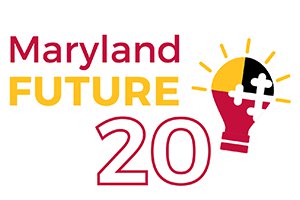 On Tuesday, November 17, 2020, Maryland Governor Larry Hogan announced Maryland's Future 20, a list of innovative startups from various industries that have the potential to play an important role in the state's economic growth. Two of those twenty companies, InventWood and Ion Storage Systems (ISS), got their start at the Maryland Energy Innovation Institute (MEI2), whose mission is to catalyze basic research into new technology while stimulating economic growth and improving millions of lives across the state of Maryland. MEI2 is actively engaged in developing solutions to local and global energy problems and assisting in the transfer of products and technology to the public.
More than 125 nominations were received from the business community and general public, and the final list was selected based on a variety of factors, including innovation, future growth potential, the company's Maryland story, and "wow" factor.
InventWood, is the result of research and technology developed by MEI2's Dr. Liangbing Hu, Herbert Rabin Distinguished Professor at the University of Maryland (UMD) in Materials Science and Engineering. He is also the Director for the Center of Materials Innovation, in the A. James Clark School of Engineering. Their cellulose-based nanotechnologies are transforming today's most commonly-used products and creating superior, natural goods while building a more sustainable future. When asked to comment on InventWood's recognition from Governor Hogan, Dr. Hu said, "We are very excited about InventWood being named to the Maryland Future 20 List. InventWood will continue increasing its effort in commercializing these advanced wood technologies which are licensed from the University of Maryland."
ISS is the result of research and technology developed by MEI2 director, Dr. Eric D. Wachsman, and Crentz Centennial Chair in Energy Research at the University of Maryland in Materials Science and Engineering. ISS is commercializing solid-state batteries that are safer, lighter, and enable form factors with tighter packing density that enhance system performance. "It's great to see two of the companies that sprang out of MEI2 be recognized by the State of Maryland, and even more so when one of them is a company I founded," said Dr. Wachsman.
"The hard work and determination of our team is paying off in increased recognition and investment appeal," said Ricky Hanna, ISS CEO. "We appreciate Governor Hogan and State Commerce Secretary Kelly Schulz for honoring us. This morale booster will help us to continue full speed ahead as we work to deliver on the promise of our game-changing battery."
Dr. Gregory Hitz, CTO of ISS and UMD Materials Science alum, echoed Hanna's sentiments in remarking, "We're incredibly thankful for the resources the State of Maryland has developed that were critical in launching our company. Our accomplishments have been enabled and accelerated by the world-class faculty and equipment at the University of Maryland, the facilities and support we've had in the Maryland Energy Institute Battery Incubator, the strong patent portfolio developed by the University of Maryland Office of Technology Commercialization and the business and government guidance we've had from the experts in Startup Shell, Prince George's County, and the State of Maryland."
The Maryland Future 20 will be featured in Maryland Commerce blog posts, videos, and social media promotion for the remainder of 2020 and into 2021, and the department encourages sharing and promoting stories of innovation from around the state on the Innovation Uncovered website.
Published November 18, 2020