Kevin Shivers Named OAEE's Outstanding Teacher of 2019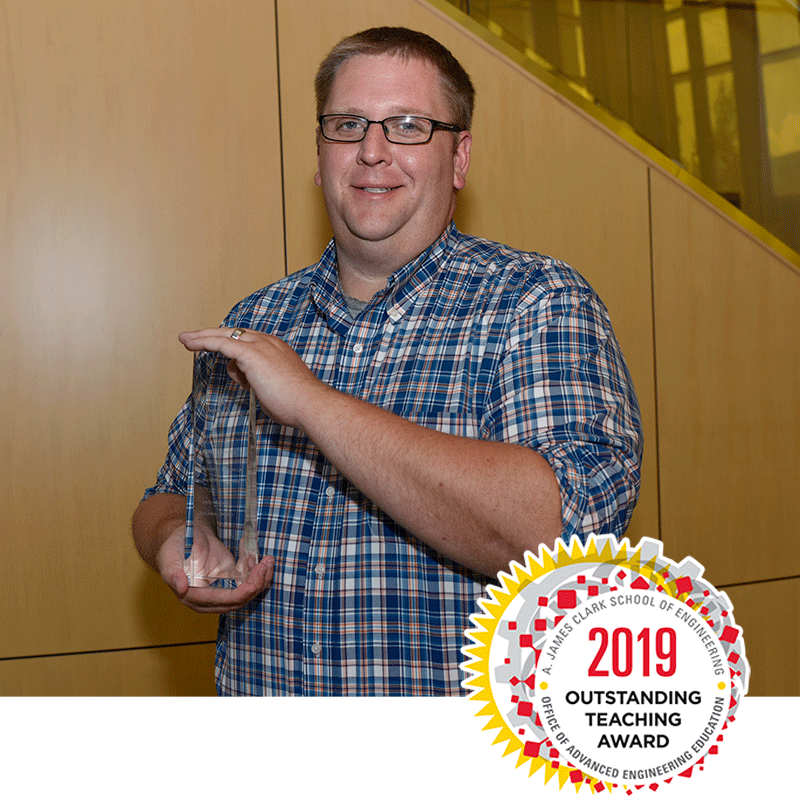 The Office of Advanced Engineering Education is pleased to award Kevin Shivers, cybersecurity instructor, with our 2019 Outstanding Teacher Award (OTA). Each year, this award is given to the instructor that receives the best course evaluations from our students.
This is Shivers' second year in a row receiving the award. He teaches three courses courses in cybersecurity, one of which is a core course in the very popular Cybersecurity Master of Engineering program. Shivers covers a wide range of topics with our Cybersecurity students, including cloud security, penetration testing, and open source security tools.
Like many of our instructors, Shivers teaches part-time. He has worked for the University of Maryland in Information Technology for 13 years, currently acting as the Assistant Director of IT Security. His experience in the professional IT field makes him an invaluable resource for our Cybersecurity students, many of whom are looking to use their degree to propel their career in the IT industry.
Published July 22, 2019