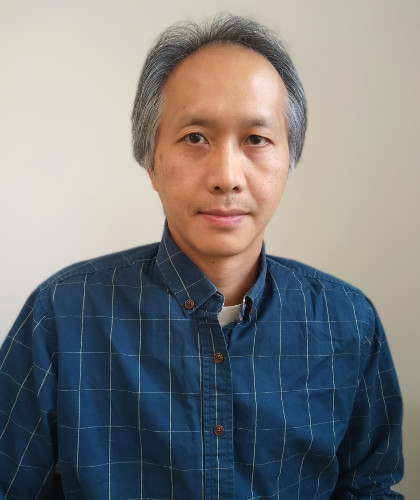 Chang, Tommy
Lecturer

A. James Clark School of Engineering
Maryland Applied Graduate Engineering

Website(s):

Tommy Chang received his PhD in electrical and computer engineering from Purdue University, his Master's degree in computer science from Johns Hopkins University, and his Bachelor's degrees from the University of Maryland, where he studied both electrical engineering and computer science. His research interests mainly focus on computer vision, cloud computing, and robotics. He is currently a senior robot software engineer at NASA Goddard Space Flight Center, supporting the On-orbit Servicing Assembly and Manufacturing 1 (OSAM-1) mission.
He has conducted research in satellite image understanding, developed a concise-set representation for very large multispectral satellite datasets, and significantly reduced the manual work of ground-truth annotation needed for testing and training satellite land-cover classifiers. Furthermore, he has worked on multiple autonomous vehicle research projects, including the U.S. Army DEMO3 eXperimental Unmanned Vehicles (XUVs), DARPA Learning Applied to Ground Vehicles (LAGR), and NIST Home Lift, Position, and Rehabilitation chair (HLPR).
Computer/Machine Vision
Robotics
Cloud Computing
ENPM808X Software Development for Robotics
With Ukraine's massive Zaporizhzhia plant in Putin's crosshairs, nuclear facilities must be taken off battlefield, UMD risk expert says.