Maryland Engineering Ranks Among the Nation's Top 20 Undergraduate Engineering Programs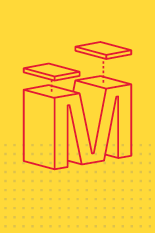 Maryland Engineering is on the move.
The University of Maryland's A. James Clark School of Engineering ranks 19 overall among more than 200 undergraduate engineering programs—up three positions from its previous undergraduate ranking, according to U.S. News & World Report's 2023–24 Best Colleges rankings. The 2023–24 list, released on September 18, also ranks the Clark School 11 among public undergraduate programs.
"Our community—students, faculty, staff, and supporters—strives as one to solve society's grand challenges in an environment that embraces diversity and equity, and fosters great ideas. We have made significant investments in the undergraduate experience, from hiring world-class faculty to offering more experiential learning opportunities, and we are pleased to see them paying off for our students," said Samuel Graham, Jr., dean of the Clark School. "If you want to improve the human condition with engineering that shapes how people live, we encourage you to join us at Maryland Engineering."
Degree program highlights
Six degree programs moved up in the rankings, with mechanical engineering rising six positions. In the overall department rankings, six departments rank among the top 25 programs in the country; two rank in the top 15. The school's materials science and engineering program, previously unranked, enters the rankings at 24.


| Department | 2023–24 Overall | 2022–23 Overall | 2023–24 Public |
| --- | --- | --- | --- |
| | 11 | 13 | 7 |
| Bioengineering/Biomedical Engineering | 21 | 24 | 8 |
| | 27 | 28 | 17 |
| | 26 | 26 | 19 |
| | 18 | 20 | 11 |
| | 20 | 22 | 12 |
| | 24 | Not ranked | 15 |
| | 14 | 20 | 9 |
While not ranked as part of the U.S. News survey, the Clark School's Department of Fire Protection Engineering is the only professionally accredited undergraduate program of its kind in the country.
In April 2023, the Clark School's graduate engineering programs were ranked 19 overall, according to U.S. News' 2023–24 rankings. The school also ranked among the country's top 10 public universities for graduate engineering for the fifth consecutive year.
Investing in student opportunity
The Clark School offers one of the most dynamic undergraduate programs in the country, from entrepreneurial programming; experiential learning; new research programs and partnerships; and clubs, competitions teams, internships, and other professional development opportunities. Examples include:
Our Keystone Program, providing comprehensive support for students in first-year engineering courses, pairing top faculty with students in a smaller setting.

TerrapinWorks, offering an extensive network of advanced tooling and makerspaces for designing, prototyping, and fabricating cutting edge designs, and the Leidos Innovation Lab, providing 6,800 square feet of space for students to work together on cross-disciplinary research and designs and featuring overhead utilities, digital displays, and movable workbenches.

Study Abroad through the Office of Global Engineering Leadership, where the Clark School coordinates experiences for its students, permitting it to tailor options for all majors. The program has enabled more than 25 percent of undergraduate students to have a study abroad experience before graduation.
UMD is also home to a successful student-run business incubator, Startup Shell, that has supported more than 300 ventures and provides a network containing more than $1 billion in venture value.
The school is currently building Stanley R. Zupnik Hall, its interdisciplinary engineering building. When completed in 2026, Zupnik Hall will be a nexus for multiple engineering disciplines and university institutes including the Department of Civil and Environmental Engineering, the Quantum Technology Center, and mechanical engineering, and provide flex space and a new home for identity-based student organizations.
The Clark School's other recent additions include the E.A. Fernandez IDEA Factory, a $67 million facility designed to foster technology innovations and advances through collaboration across engineering, the arts, business, and science; and the $86 million SMART Building at the University System of Maryland at Southern Maryland, which houses resources for innovating the next generation of AI and autonomous systems.
Starting in 2023, the IDEA Factory will house a new effort challenging students to solve societal problems through innovation, design, prototyping, and entrepreneurial activities, and feature a competition to create startup-ready solutions.
In another recent and important ranking, ShanghaiRanking's 2023 Academic Ranking of World Universities, the University of Maryland is ranked 50 in the world. In 2023 alone, three faculty members were inducted into the National Academy of Engineering, and three were selected as American Association for the Advancement of Science Fellows.
Published September 18, 2023